Decoding Technical SEO Agency: Understanding the Services
We are deep into the age of the Internet and Search Engines like Google and Bing are household names. The Internet can be the single most potent tool driving your neighborhood bakery or multinational finance company. Revenues and market presence are primarily determined by which organization or individual has a more significant online presence.
Technical SEO agency is a popular business in the digital scenario that helps you design and build your website from scratch. They understand the nuances of the search engine algorithm and handle all issues necessary to bring your website on top as the first result. Their services include –
Domain and Hosting
In simple terms, a domain name is the address of a house and host refers to the physical house itself. The user enters the name of your website in the address bar of the browser. It redirects them to the IP address of the site stored in a remote location (server). It simplifies the search process, as users need to only recall a name as opposed to a complex number.
Site Architecture
Interactive websites are attractive, user-friendly, and generate more leads online. However, the design and organization of content on your pages help users navigate easily and provide data abstraction. The architectures allow search engine bots to trace through your page.
SSL Certificate
It is a security technology, which is noticeable in most website URLs as 'https: //.' It encrypts the connection between your browser and the server. Technical SEO Agencies set up the certification. Google prefers SSL certified website as it ensures the security of your website.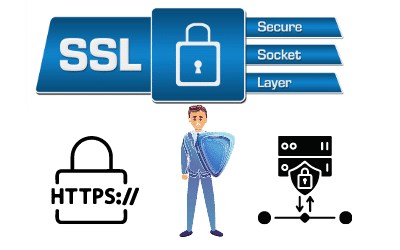 Indexing – Google, Bing,Baidu 
Google maintains an index that lists all the webpages it knows. It is similar to the library index. When Google visits your page, they create and update the Google index and lists your website for search results.
robots.txt
Before search engines visit a site, they lookup for a robots.txt file. It includes instructions for the web robots to crawl onto specific pages.
HTML Sitemap
HTML Sitemaps are created for users to access all subpages in a website. It is found at the bottom of the page and helps improve navigation.
404 Page Not Found
The 404 Error shows up when the webpage at the specific address is no longer available or there is a broken connection.
500 Error
It refers to a server-side error where the page is not loaded. The 500 Internal Server Error pops up when the server cannot return an error message with all the particulars.
301 and 302 Redirects
Search engines often have to redirect users to a new location from the current website address. A permanent redirect is known as 301 redirects. The 302 redirect is a temporary change of address for websites while the original shut down for maintenance, security, etc.
Broken Link Checking
It acts as an external tool that can detect dead links on any website. Technical SEO Agencies use it to incorporate troubleshooting mechanisms for your website.
Create a mobile-friendly site
With the increasing need for cross-platform access, technical SEO agencies work towards developing responsive and user-friendly websites on any device. Responsive websites rank higher on the Google search algorithm and help gain traction on different devices.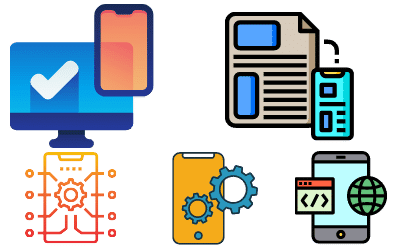 Site Loading Speed
While design and appearance are critical aspects, they must not compromise loading speed for users. The faster information on your website is accessed, it is better optimized. Search results promote links that have a short response time.
Submit sitemap to Google console
A sitemap is the structure of your page where Google web bots can crawl and access information. Technical SEO Agencies develop a sitemap for you and submit it to Google in the robots.txt file. Google accepts sitemaps in all formats.
Verify site ownership
Ultimately once your website is prepared and ready for launch, the agencies confirm your ownership to the property, and Google subsequently verifies it. Search consoles require at least one verified owner, through multiple procedures.